The coolest things from the past week...at least for me.
1. Danny Worth Danny Worth is a position player for the Tigers. For you non-baseball folk, that means he fills in wherever he's needed and he doesn't play everyday. Generally we see him at short stop, but he could realistically fill in at any position in a pinch. And yesterday we were in a pinch. The day before we lost a brutal 13 inning, 5.5 hour game which used up a ton of our pitchers. Yesterday we were down 9-2, we pulled our starter early in the 4th, and had even put in one of our starters to relieve because we were just out of relief pitchers. Well, the 9th inning comes around and we had no one to pitch. Generally in this case, we would use one of our other position players - Donnie Kelly (my Tiger), but he was already playing. So Danny Worth got the call to the bullpen for his major league pitching debut. The stats guys said he hadn't pitched since High School. Awesome. This could get ugly. The result was nothing short of awesome. Turns out, Danny Worth has a mean knuckle ball. After a fly out, he gave up one hit (because he abandoned the knuckle ball for 1 pitch), and struck out 2. The guy who has never pitched major league baseball, probably hasn't really pitched in 10 years or more, who was throwing 69 mph pitches, threw better than every other guy we were paying to pitch that day. I don't think I've ever been more excited about losing a game.
2. The Lansing Hooters Girls
Miles & his favorite girlfriend, Allison
Don't side eye me. We love Hooters in our family. There was a point where we were going weekly. It was one of Miles' first restaurants - we took him at about a week old. But we have been trying to eat at home more, so we hadn't been in awhile. We finally went back this week and our experience put these awesome women on my list this week. This Hooters was one of Miles' first restaurants - we took him at about a week old for the first time. He has grown up with his "girlfriends" and they all LOVE him. Since it had been a few months since we last went, Miles had grown up a lot and he was walking. They were all so excited to see him. They greeted us at the door or at our table with Hi Miles! (Yep, it's a first-name basis situation), they played with his blocks with him, they gave him hugs, and they clapped as he walked around the restaurant. Hooters gets a bad wrap...but it's really one of the most family-friendly restaurants we go to.
3. Google+ Photo Stories
The latest update to Google+ rolled out this week and with it came some awesome new photo features, including GIF maker, grid maker, & movie maker. But my favorite new thing is the new Auto-Awesome Photo Story. This mashes up maps and photos and creates a sort of travel log of special trips. Once the feature rolled out, I had 12 photo stories waiting for me, including one for our recent trip to Traverse City. Once the photo story is made, you can go in and add captions to the photos to complete the experience for the viewer. You can see my first photo story
here
.
4. Triple Cheese Burgers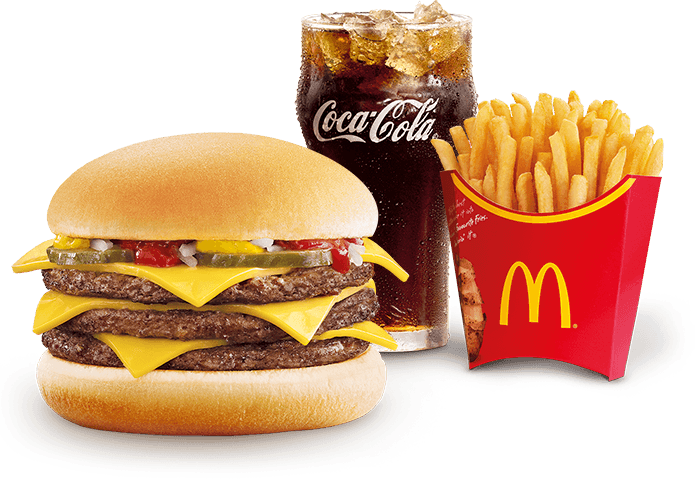 I am a fat kid at heart. I love all things bad for you (I like some good things too, but candy and fast food make me so happy). Right now, McDonald's has triple cheese burgers. You don't understand how excited that made me when I found out. Nevermind the fact that I've never had a triple cheese burger from McDonald's and in general, I don't even
like
McDonald's burgers (with the exception of their Bacon Habanero Ranch Quarter Pounder). I had no reason whatsoever to be excited about this - but. i. am. That's about all the positive I can give at this point though, because when I ordered one for lunch today, I got a double by mistake (in their defense, I only paid for a double - I didn't pay close enough attention when asked to check my order on the screen). It's a good thing I sprang for the large size meal though, otherwise, I might starve to death. So this burger made the list without my ever having eaten it. It better live up to expectations...that's all I have to say.
5. Melissa & Doug Animal Nesting Blocks
These are the only toy that will consistently cure a tantrum in our house. He starts freaking out, I start stacking the blocks, crying over (for the time being...we sometimes have to repeat this process several times). It's still amazing to me how much more he loves the simple toys over the fancy, battery-operated, light up, music-playing toys. These are just wooden blocks with animals printed on them but he loves to stack them up and knock them over, or nest them together and pull them apart. If you have a small child, you need these. Get them
here
.
And that's this week's 5.
Until next time, stay Chelish!