A new fun thing to do when nothing very exciting has happened for me to write about. Here are 5 of my favorite Pinterest Pins from this week.
1. Kids Car Garage
We got Miles' Cozy Coupe out recently and decided to store it outside next to our porch - it has a built in "parking spot" which is perfect. Then it rained. And it didn't stop raining for about 5 days. When it was finally sunny again, his car was full of water and we couldn't use it. This would have been perfect! Will I ever actually build it? Probably not. But I can pretend.
2. Cute Baseball Stuff
I always pin adorable baseball themed stuff like this. I want to decorate my entire house with it. But, considering that we've been living in our house for over a year and still haven't even painted the walls...decorations are probably not coming any time soon either. And I have more t-shirts than I know what to do with. But I'm always up for more! The cool thing about this one is that it comes from SpreadShirt, which allows you to put the design on any style/color shirt you want. I love the wideneck sweatshirt they offer.
3. Watermelon Slushie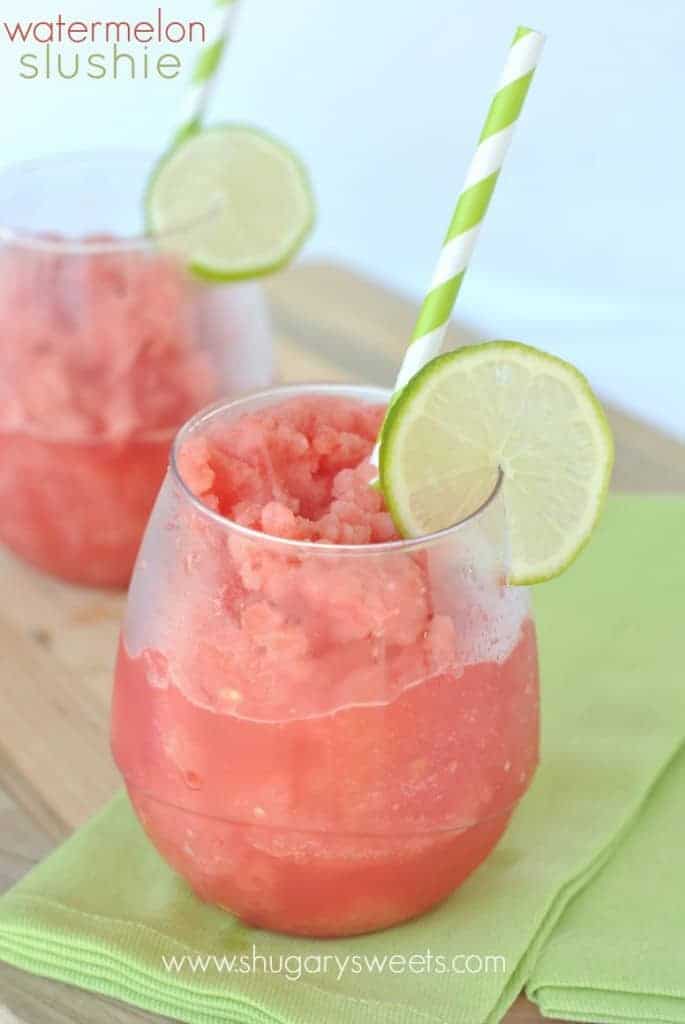 This watermelon slushie from
Shugary Sweets
looks a.may.zing. I love lime everything - so this is perfect. And it's such an easy recipe too. It calls for frozen watermelon, lime juice, and water. done. They also suggest substituting Vodka to make a yummy adult beverage. I'm thinking you could also sub Sprite for water and make a fun bubbly slushy. Or Vodka and Sprite for a
funner
bubbly slushy! ;-)
4. Bird Watercolor Tattoo
I don't have any tattoos. And as much as I want them, I don't think I will ever get any. I change my tastes far too often to have something on my body permanently like that. But lately I've been seeing these "watercolor" tattoos and I absolutely love them. I think if I ever did decide on a design, this is the style I would get. Though I will say, I've wanted the same tattoo for almost 10 years now - a phoenix - but I could never find the 'right' one. Maybe I'll look for watercolor phoenix tattoos next...then the only issue would be deciding where to get it. Oh look what I found!
5. 20 Life-Changing Ways to Use Bobby Pins
I have no earthly idea how to use bobby pins (I have no earthly idea how to do a lot of things with my hair, frankly), so pins like this really help me. It's pins like this one that I actually open up later, in the moment, and follow the instructions to try and better my existence. Next time I attempt bobby pin usage, you better believe this baby will be open on my phone. This braid one is one of my favorites - flyaways and weird bumps are a major issue when i try to single french braid my hair (doubles are fine...it's just the single that seems to hate me), plus the pop of pink is extra cute.
For more of my pins, be sure to follow me on
Pinterest
and Stay Chelish!